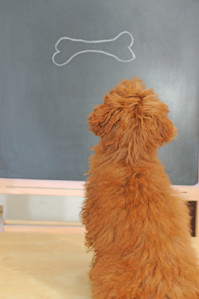 You need real-life solutions for particular problems that may not be addressed in a regular group obedience class? Committing to a fixed schedule dog training course does just not suit your lifestyle? Your dog becomes overly aroused or distressed in a classroom environment? You intend to add a new puppy/dog to your family and would appreciate comprehensive information on pet dog care?
Then my tailor-made dog training service in your own home is the perfect choice for you. Simply book a training session and I'll call to your house whenever it suits you best.
Here are some of the topics I can help you with:
Exercises such as sit, down, stand, wait, stay, coming when called, drop, leave-it and loose-lead walking
House-training
Crate-training
Door-dashing
Chew-training
Home alone training
Counter surfing
Digging
Jumping on people
Make your dog love to wear a muzzle/head halter
How to make vet visits, ear cleaning, nail trimming, etc. less stressful
Bite inhibition/Nipping
Prevention of resource guarding
Dog bite prevention
Preparing for a baby
Dog-dog introduction
Trick training
Every session includes the demonstration and practice of relevant training exercises, discussion of preventive measures and potentially helpful training tools. You'll also receive easily understood written instructions on the topics that are most relevant to you as well as follow-up email support.
To book your private dog training session simply complete this online form and I'll get back to you as soon as possible to schedule a suitable date.
First consultation with history taking (2 hours): € 100
Follow-up session (1 hour): € 50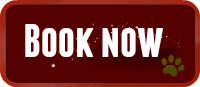 Dogs are clever creatures that learn every day – whether you intend it or not. I'll help you to teach your dog what you want her to learn. Book your personal dog trainer today and discover your dog's true potential with Pawsome Manners high quality dog training service. You won't regret it!
Please note that there will be an additional charge for travel expenses if your location is outside of my service area.